Independent (United Kingdom) –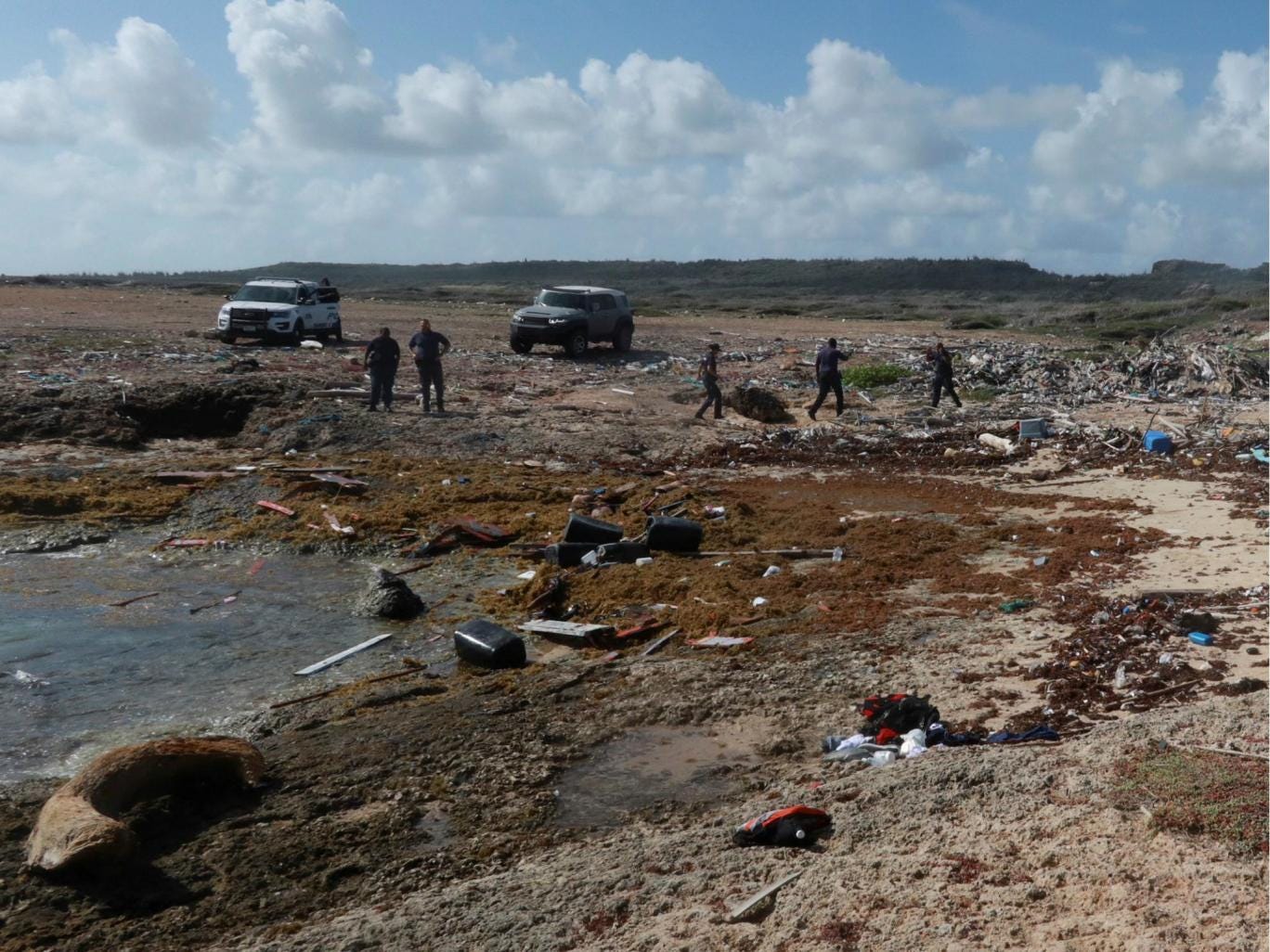 At least 28 people are missing and four have been confirmed dead after a boat from Venezuela sank on the way to the Dutch island of Curacao.
Police and relatives of the surviving passengers confirmed the boat had been trying to reach the city of Willemstad despite a travel ban imposed by the government of Venezuelan President Nicolas Maduro.
Reginald Huggins of the Curacao police told Reuters that the victims were two men and two women who were "found on the beach" the morning on 10 January.
Venezuela halts air and sea traffic with three neighbouring countries
"This was not a crime, they were not murdered," Mr Huggins confirmed.
A relative of one of the survivors said the boat "was carrying too many passengers" and broke apart as the result of large waves.
Venezuela's Regional Civil Protection director Jose Montano confirmed there were a total of 34 passengers on board, which left only two survivors who made it to shore after the boat broke.
Amid Venezuela's socialist economic crisis, citizens were often travelling to the island in search of goods, employment, and services that were either unavailable or expensive in the country.
Last week, Mr Maduro placed a ban on travel to the Caribbean islands Curacao, Bonaire and Aruba in an attempt to stop the smuggling of Venezuelan goods. He has said he thinks Venezuela's heavy subsidies for consumer goods – like fuel – have led to years of contraband going to neighbouring nations.
Fuente: Independent – 12/01/2018